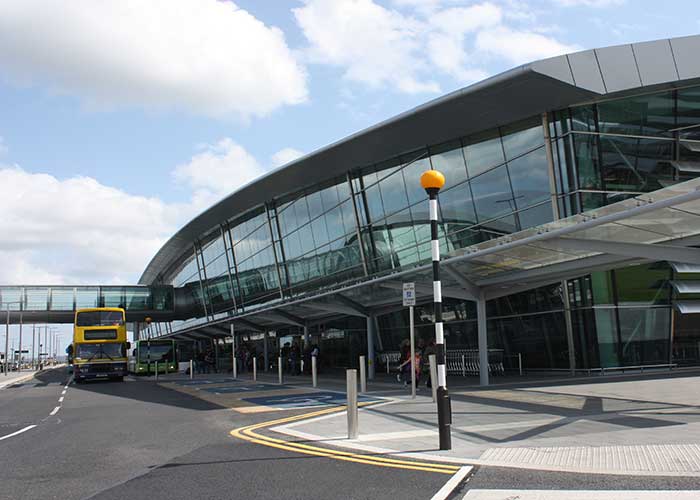 There are many of bus services providers from Dublin Airport. Airlink is one of the most popular, it runs a non stop bus service from Dublin Airport to the city centre it is very popular with most travellers as it runs every 30 minutes.
You can board the bus at both Terminals 1 & 2 and the ticket can eithe prepaid or purchased on the bus.
Aircoach also runs a regularly bus service between the Airport and Greystones
Terminal 1
Bus and Rail Information Desk, Arrivals Hall.
Vending machines located at the Airlink Bus Stop.
Spar Shop
Terminal 2
Spar Shop
If you are in the city centre and you wish to purchase a ticket, you can get one from Dublin Bus in Dublin City centre

Other Services
There is aircoach service that goes to Cork city, Greystones and other locations across Ireland.
Related Pages
Important information
Related Pages