Why we love Ireland 2018
Whether you are traveling from Dublin Airport, Galway City, Cork Airport, Shannon Airport, Kerry Airport or any Irish destination you will be guaranteed a wonderful time. Ireland is a small little island, full of wonder and discovery. Make Ireland your next destination. Book a car with Car Rental Ireland and explore this beautiful island, meet the wonderful people and share your experiences.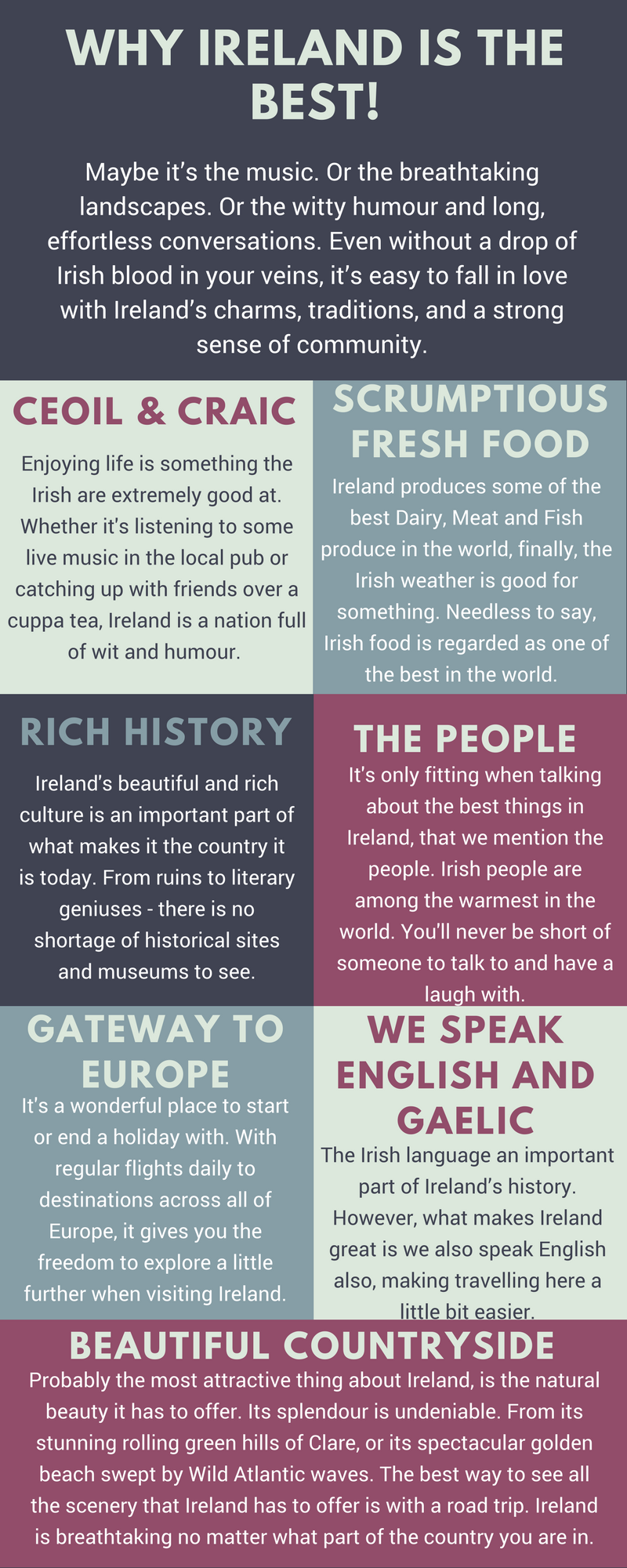 If you want to travel around Ireland, why not take take your
rental car
and have a look at our suggested
driving routes
. If you have any questions regarding car hire, please take a look at our
car rental guide.
There is so much beauty around Ireland just waiting for you to capture it on your cameras. Don't forget to send in your pictures and review of any of the trips you've taken, we love getting feedback from our customers.
Car Rental Ireland - Dublin City Branch Map & Contact