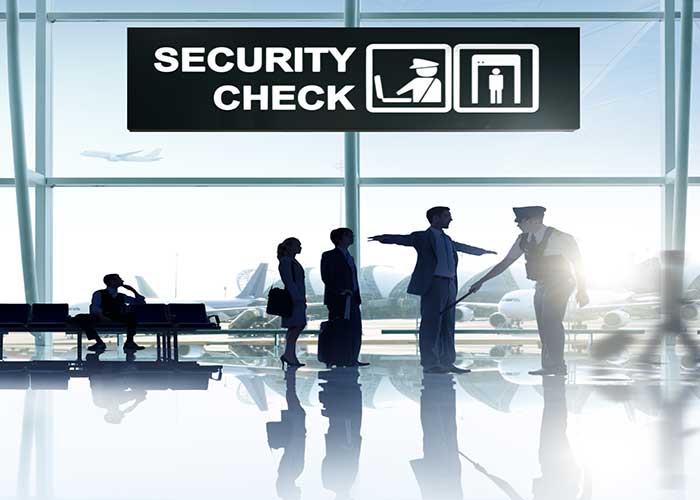 Safety and Security procedure in Dublin Airport is exceptional, and it is the same for all airports across Ireland.

To make your journey as smooth as possible, to avoid unnecessary delays, please pay attention to the security procedures at the airport. All luggages and baggage are checked by detection equipment and there could also be a possibility of a hand search if required. This ensures that passengers are not carrying any potentially dangerous substances or items that could pose a risk to other passengers and crew or to the security and safety of the aircraft.
Baggage Security
All passengers are to check with their carrying airline to ensure that they abide by their baggage policy. And it is recommended that you keep only valuable and items with you when going through baggage security
For the security of traveling passengers, all hand baggage may be subjected to x-ray screening. Ensure you note the following:
- Place laptops and large electrical items separately in a tray
- Keep coins, keys, mobile phones and other small items in your coat or hand baggage
- Place your hand baggage and coat into a tray
- Place any liquid items (see EU Liquids Regulations) which have been correctly bagged, into the tray
- Pushchairs, wheelchairs and walking aids will be thoroughly hand searched and will be subject to further screening
Restricted Items
For security in the airport and airplanes, there are specific items that are not allowed especially in hand baggage as there are considered to be potentially dangerous to carry on the plane.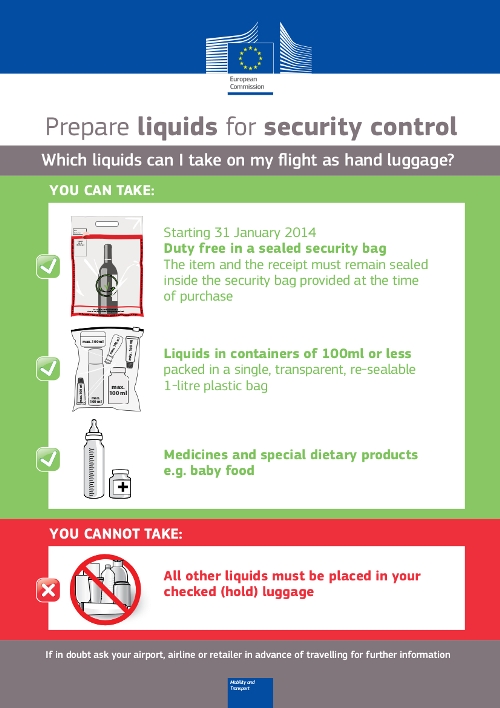 General Security Advice:
In order to reduce queues at security control you are required to ensure that you do not pack any prohibited items from the above list in your hand luggage. Ensure you allow enough time to check-in and go through the security screening process. By planning your journey in advance, you will arrive in the terminal building on-time and give yourself at least 90 minutes before your flight departs.
Fast Track
Fast track service is available at the airport but it has to be booked in advance, it is generally subjected to the day and time of travel. With the fast track service, you get to save time as you ease through security checks. The fast track service is available at both Terminal 1 & 2.
Departing from Dublin Airport it is essential to bear this in mind when you are flying:
- Try your best to carry one piece of hand luggage
- Sharp objects should be removed from carry-on luggage and placed in checked-in luggage
- Please ensure you check your flight is on time and confirm your airline check-in time
- Try your best to arrive at the airport at least 90 minutes before your scheduled flight departs
Related Pages